On August 2nd, Bob and Mike Bryan officially became the greatest doubles team of all time when they broke the Woodies record with a 62nd consecutive title. It was also their 100th final.
BRYANS RULE
"There have been a lot of positive things about the way that they have been reared as children that allowed them to be so successful. I don't think it is just tennis. I think that it is life skills that those boys have that allow them to do what they have done."
–Mark Bey, Director of the Care Academy and Assistant Coach to The Bryans
For more on the Bryan Brothers, buy...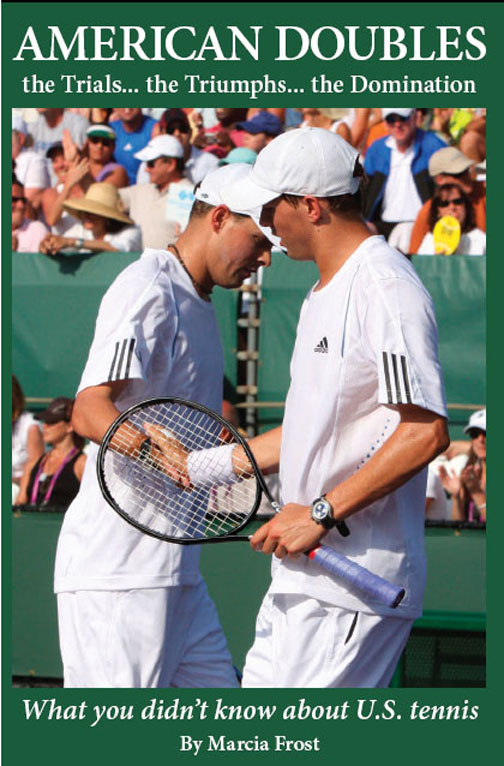 AMERICAN DOUBLES...
the Trials... the Triumphs... the Domination
By Marcia Frost
Published by Mansion Grove House
Cover Price: $26.95
may be discounted at Amazon

Autographed copies available for cover price
email Marcia@pwta.com for details.