COLLEGE DOUBLES SHOWCASES AMERICANS
"College doubles is a lot more exciting. It starts the match off and everyone plays at once. It can really set the tone for your team. It is only an 8 game pro set compared to the 2 out of 3 sets we played but I like it."

–JoAnne Russell, NCAA & Wimbledon Doubles Winner and Former College Coach.
For more on how college doubles showcases Americans, buy...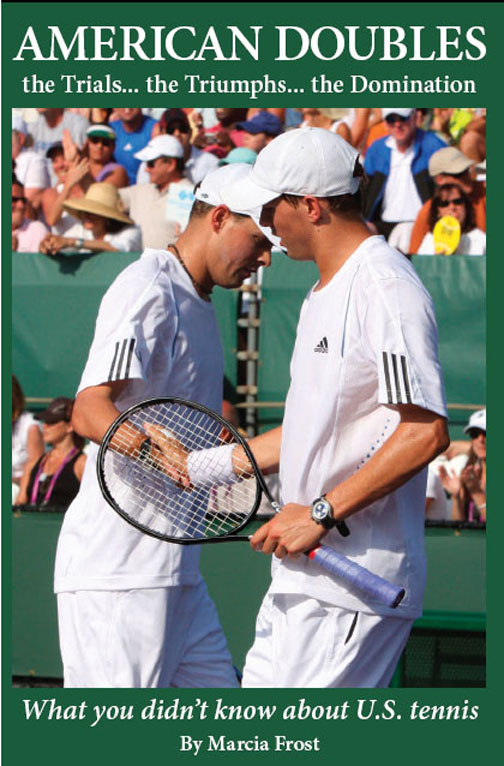 AMERICAN DOUBLES...
the Trials... the Triumphs... the Domination
By Marcia Frost
Published by Mansion Grove House
Cover Price: $26.95
may be discounted at Amazon

Autographed copies available for cover price
email Marcia@pwta.com for details.