JUNIORS DOMINATE GRAND SLAMS
"It's not really something I was thinking about. I treated every tournament the same. I went out there and played as hard as I could every match. Fortunately, it's turned out pretty well."
–Scott Oudsema, Winner of more Junior Grand Slam Boys Doubles titles (4) than any other American.
For more on the Scott Oudsema and other great American Junior Doubles Players, buy...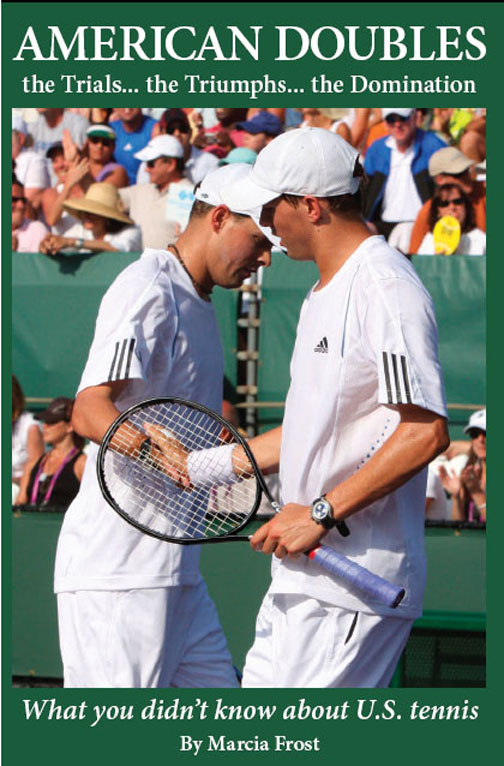 AMERICAN DOUBLES...
the Trials... the Triumphs... the Domination
By Marcia Frost
Published by Mansion Grove House
Cover Price: $26.95
may be discounted at Amazon

Autographed copies available for cover price
email Marcia@pwta.com for details.