THE POWER OF STAYING TOGETHER
""As you start your search for a partner it is important to consider first how you play. You must be honest with yourself as far as your strengths and weaknesses are concerned. The better your own personality and play, the easier it will be to understand what you are looking for in a partner."
– – Stan Smith, from his book, "Winning Doubles"
For more on the power of staying together, buy...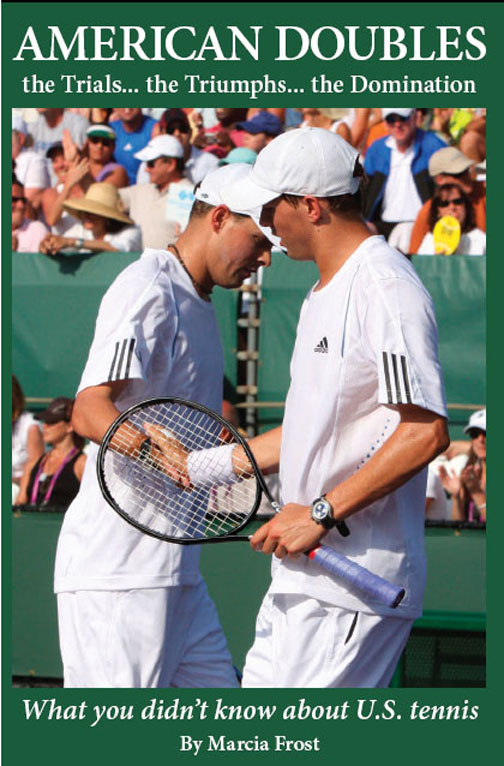 AMERICAN DOUBLES...
the Trials... the Triumphs... the Domination
By Marcia Frost
Published by Mansion Grove House
Cover Price: $26.95
may be discounted at Amazon

Autographed copies available for cover price
email Marcia@pwta.com for details.