SIBLING ADVANTAGE
"The one great thing with a sibling is that they're never, ever going to leave you. It's bigger than tennis and it's bigger than a win or a loss. It's not a ranking and it's not a dollar, it's family. You don't pick your family, you're born into it, which means you take the good, you take the bad. And how you deal with that reveals character. It doesn't build character, it reveals who you are as a family. No matter what, when the tennis is over, they're still going to be there and this was always our dream to be together."
– Luke Jensen, French Open Doubles Champion with brother Murphy.
For more on the Jensens and other great American Sibling Doubles Pairs, buy...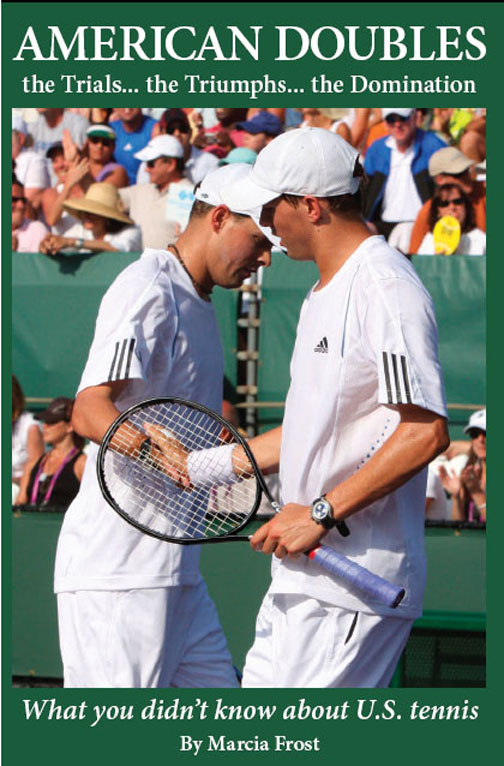 AMERICAN DOUBLES...
the Trials... the Triumphs... the Domination
By Marcia Frost
Published by Mansion Grove House
Cover Price: $26.95
may be discounted at Amazon

Autographed copies available for cover price
email Marcia@pwta.com for details.